Skiing with snow guarantee
Practically on our doorstep in the skiing paradise Mölltal Glacier!
No hotel is closer to the valley station than ours.
Only 600 metres away from our hotel, the longest funicular railway in the world – the "Gletscher Express" – will take you to the ski resort in the space of just eight minutes.
There, at an altitude of 3,100 metres above sea level, up to 17 kilometres (depending on the season) of perfectly groomed skiing slopes await you – where long queues are virtually unknown.
The wonderfully wide slopes will make every carver's heart leap with pleasure – on top of that the breath-taking scenery with 30 three-thousanders.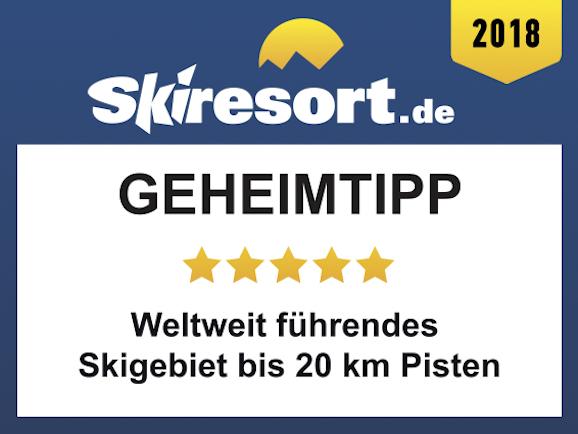 In 2018, the Mölltal Glacier was rated as world-leading ski resort with up to 20 kilometres of slopes by skiresort.de.
In winter, there is a convenient, daily ski bus service that will take you free of charge to the valley station of the Mölltal Glacier in a matter of two minutes.
The ski pass "SkiHit Kärnten-Osttirol" is valid in nine skiing areas across Carinthia and East Tyrol, and the brilliant thing about it is that kids under the age of 18 pay kid's prices and the third and every further child gets a free ski pass!
There is also a ski school (Skischule Mentil) with excellently trained skiing instructors, offering courses for children and advanced skiers. For freeride skiers there are especially trained ski guides who, provided with the perfect equipment, will guide you through the open terrain.
The well-stocked ski rental and ski shop makes sure that any guests without skiing equipment can still experience a perfect day of skiing on the Mölltal Glacier.
If you have any requirements regarding courses or equipment, you can reserve/book your needs in advance via www.intersportmentil.at.